Featured Horse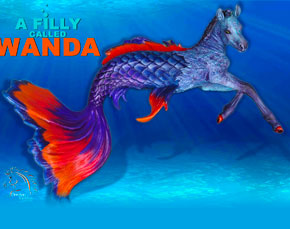 This is a Stacey Tumlinson Scarlett Resin. Finish and Customization Work by DeeAnn Kjelshus. Completed in January of 2015
I love this draft mare. She's perfect without any customization. I had a client come to me asking me to transform her into a fuzzy Clydesdale. I couldn't resist! She has had hair added all over the place. She has a customzed head, new fuzzy ears, cheeks and chin. She has a fuzzy neck, and belly. I've added a thick mane and longer swishing tail. She was then painstakingly painted by hand into an extreme Sabino. Each detailed hair is painted by hand. She has many, many layers of paint to create the depth you see in her coat. A protective sealant was applied between layers as well as several coats at the end to protect her finish.
This piece has all the normal details including detailed muzzle, eyes, ears, genitals, hooves, chestnuts, mouth, mane and tail, as well as a few more including hair whorls, individual hair patterns and more. Look closely so you don't miss anything.
See more like her in portfolio.