Ceramic Sculptures by DeeAnn Kjelshus
Rondo - china edition
A war horse sculpture by DeeAnn Kjelshus cast ceramic. Available through Horsing Around
DETAILS:
Edition Size: open
Status: available through Horsing Around
Year Released:
Materials: Ceramic
Size/Scale: 1/32nd Scale
Notes: Available Glazed in Rose Dapple Grey, Silver Bay, Mulberry, White Glazed and Bisque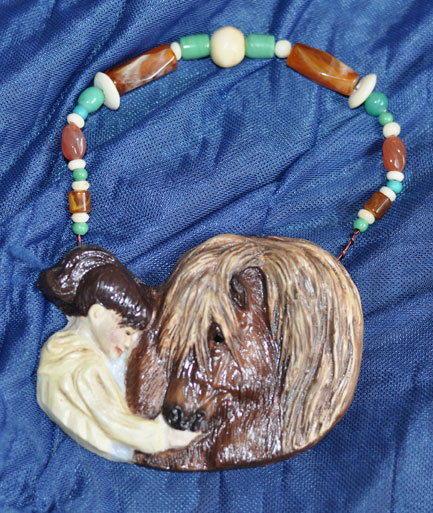 CERAMIC ORNAMENTS
Porcelain Christmas Ornaments created by DeeAnn Kjelshus. Cast in Porcelain, Glazed by hand and then completed with wire strung beads which gives each ornament a one of a kind look. They may be displayed on a gold plate stand, while it's beads hang behind it. Or they can hang on a Christmas tree or ornament stand.
DETAILS:
Edition Size: open
Status: Available please inquire - each is one of a kind
Year Released: 2012 - Present
Materials: Ceramic
Size/Scale: 2 - 5 inches
Notes: Ornaments are available with beautiful beaded finishes for hanging