Bubble N Squeak
A fuzzy Shetland Pony Mare and Foal sculpted by DeeAnn Kjelshus.
Quick Info
Pony Mare: 1/9th scale
(3 1/4 H X 1 3/4 W X 5 L)
Pony Foal: 1/9th scale
(1 1/2 h x 1 1/2 W X 2 1/2 L)

Sculptor: DeeAnn Kjelshus
Material: Resin
Released: 2015
Edition Size: 1 mold
Status: closed

These two are full of cute fuzziness! Made to represent a Shetland Pony Mare and Foal in the cool spring before coats begin to shed out.
A little history:
Around 2006 I sculpted a lying shetland foal called "Keepsake". He was cast in fine artists resin as a limited edition that sold out quickly. People were begging for a mare for Keepsake. Finally, in January 2013 I started sculpting a fuzzy little shetland mare. Since Keepsake was in his summer coat I chose to customize him a bit, add a bit of fuzziness and change his face.
Bubble N Squeak resins painted by Sculpting Artist DeeAnn Kjelshus
The following are all sold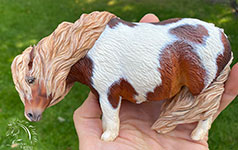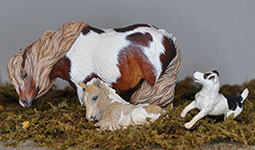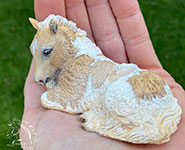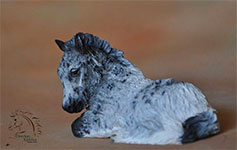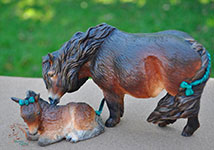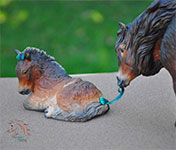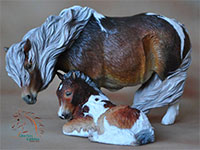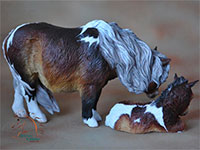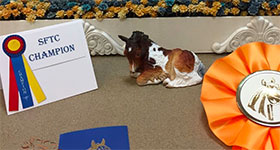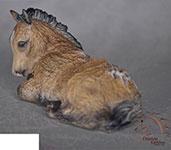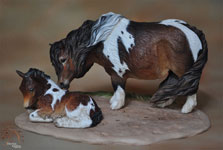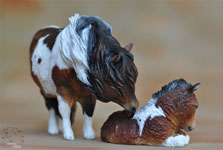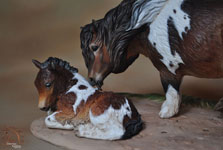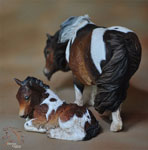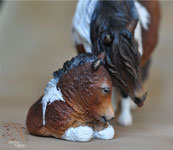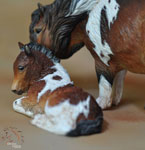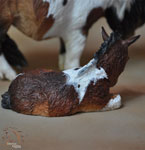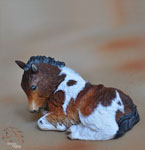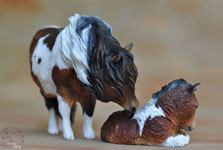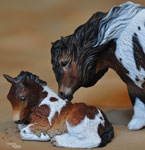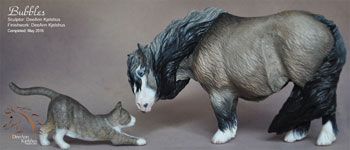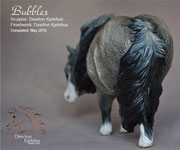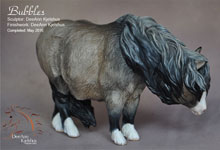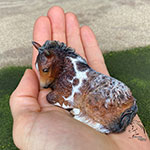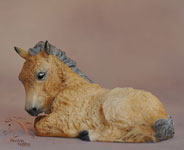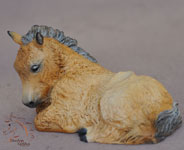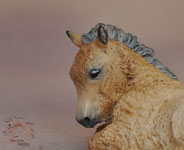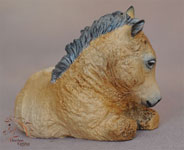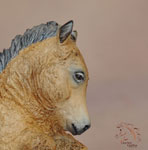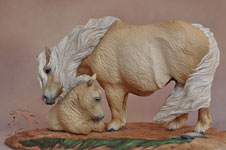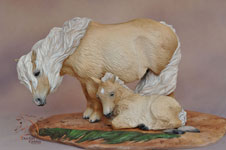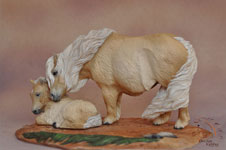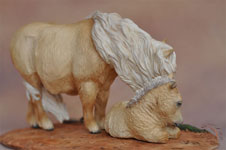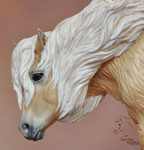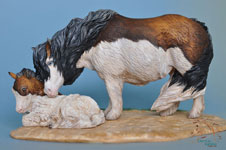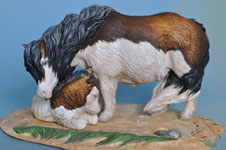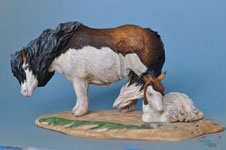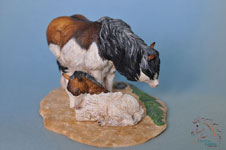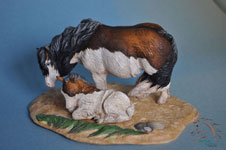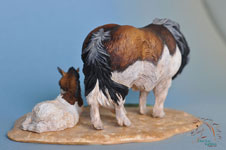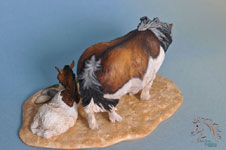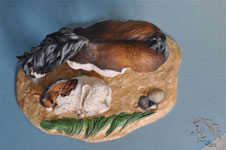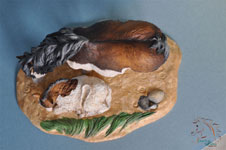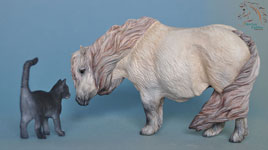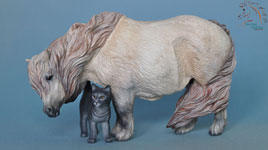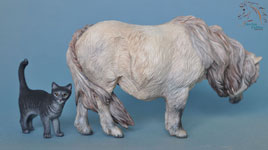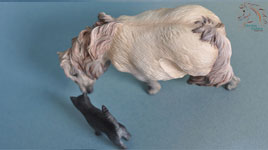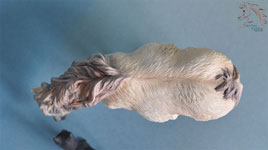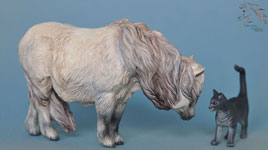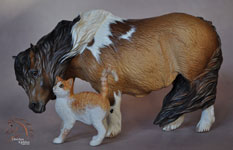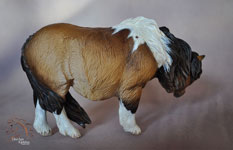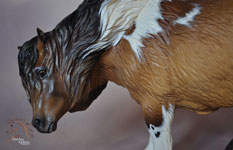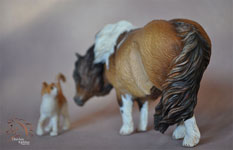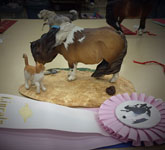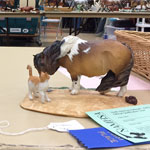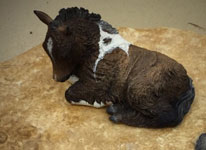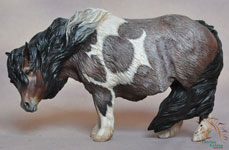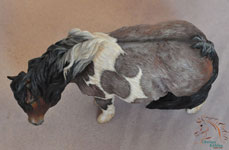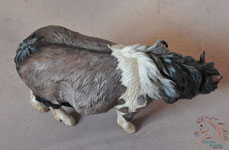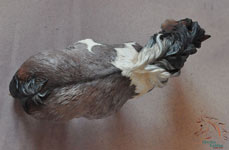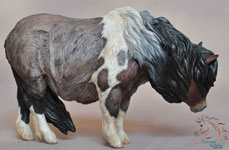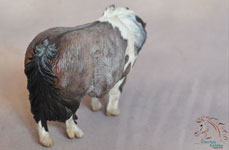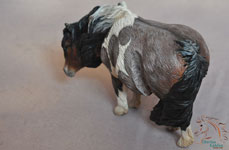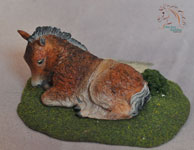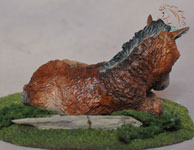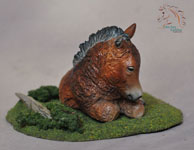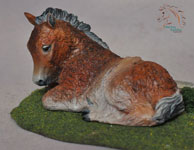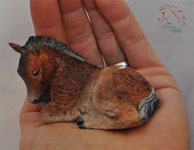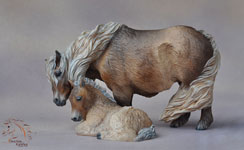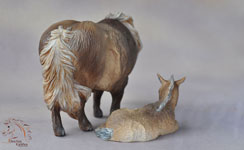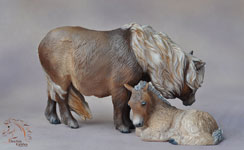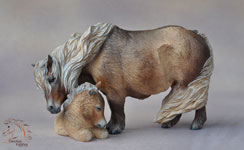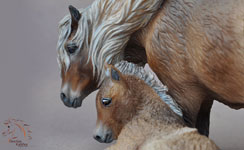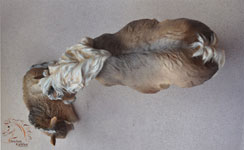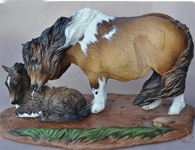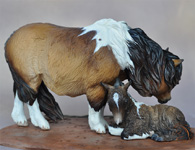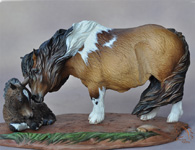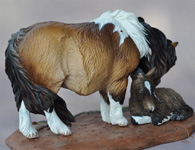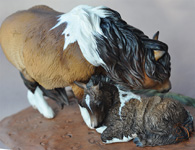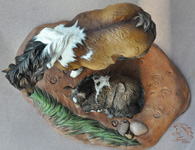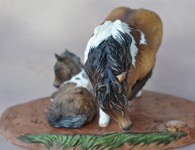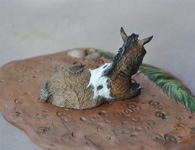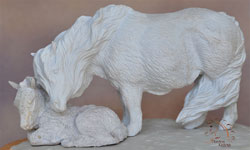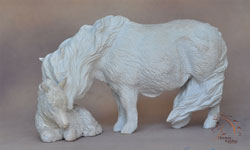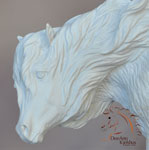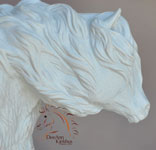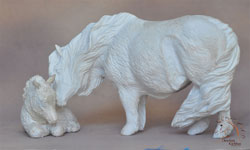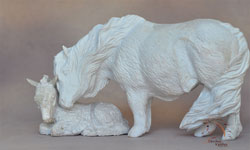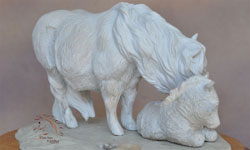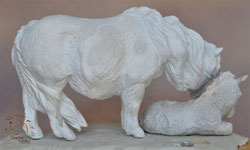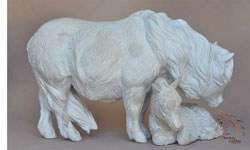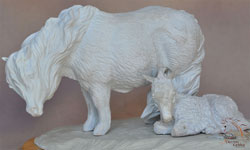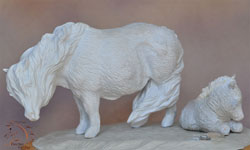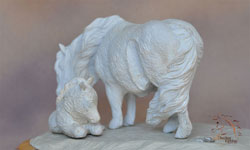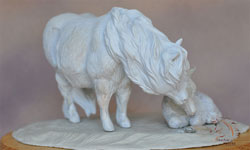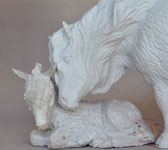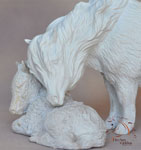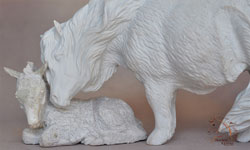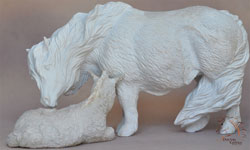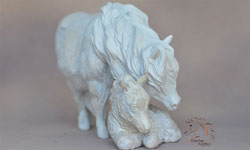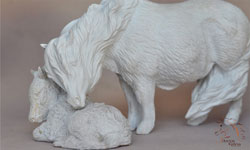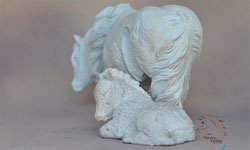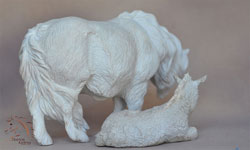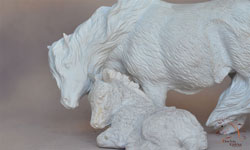 Also available in Bronze!